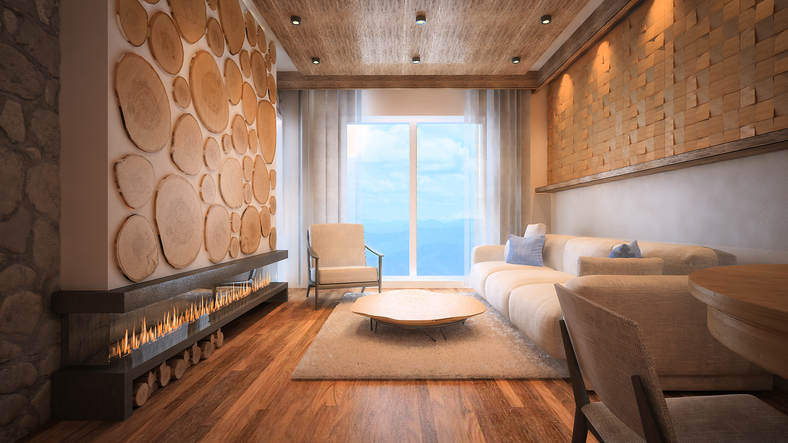 Love that glossy wood floor, exposed beam ceiling look? You're far from alone. Wood is a wonderful, natural way to add earthy elements to your living space. If you're looking to add even more wood to your interior design scheme, consider a few of the following.

Countertops. While real wood countertops may be more difficult to maintain, their gorgeous look in your space may make them worth it. Shop around with your local counter conveyor, or hire someone to create a custom job.

Ceilings. Wood ceiling panels or planks can be a great way to add a rustic, farmhouse touch from above.

Art. From wall hangings to sculptures, there is no shortage of wood art. Hit up Google to find a few pieces, or for more original work, call up your local gallery.

Accents. Wood lighting fixtures, wood coasters, wood vases or plant holders, wood-framed mirrors and more. The options are quite literally endless when it comes to spreading wood accents around your space.
Copyright© 2017 RISMedia. All rights reserved.